Serving Southeast Alaska with fast, courteous service since 1986.
---

Personal Message From the Owner
I have been working in IT since the mid-80's and am certified in Microsoft (MCSE) and Novell (CNE/old-school). My normal customers are small businesses and home users needing computer upgrades/replacements, spyware/virus help, and installations of new hardware including routers, printers, RAM, backup drives, speakers, webcams, network cables, switches, video cables, network attached storage (NAS), solid state drives (SATA & M.2), etc.

I am now retired from full-time work for the State of Alaska as an IT Manager, but I still haven't set my business work hours. You can reach me during regular business hours (8a-6p) most any day including weekends, although I occasionally leave town for a week or so at a time.

I normally do not work on Macs or any smartphones (sorry). If you have a Mac and would like someone to work on it, please visit Juneau Electronics.

I can take credit cards, but typically don't because of the 3% fee.

I have a small inventory of fast, reliable business-class desktops & laptops, as well as external drives, mice, keyboards, routers, network cables, video cables, and can order what I don't have.

Give me a call or send me a text if you need any help.

Repairs and Upgrades
Is your current computer giving you trouble or acting slow?   Maybe a new solid state drive (SSD) will help?would you like to add some new equipment to it?

Many people are reluctant to open the case on their computer...   Not to worry, we can help with these problems, too.

Internet Access and E-mail
Having trouble getting connected?  From installing new cable modems, DSL (The Pipe), and browser software to setting up your e-mail account and getting you logged in to the Web.

Networks
Looking at putting in a Local Area Network (LAN) in the near future? Or are you having problems with your existing one?

As a Microsoft Certified Solutions Expert (MCSE), we can help you with your network. From designing and installing local area networks to troubleshooting or upgrading your existing network. We do it all!

Web Page Design
Want to be more visable to the public?  Put a web page out on the Web for all to see!

We can do anything from getting you started in web page design training and software to designing and supporting your entire site and anywhere in between.

Website Hosting
Is easy website recall and fast access a priority?   Let us host your website!

We'll put your site out where everyone can find it, as well as remember where it is.

Our web servers are located in huge, high-speed data centers throughout the lower 48.

Take a look at a few of our Websites.

Competitive Rates

Sites Designed, Hosted, and/or Supported by us!

Visit us on Yelp!



SE Micro, LLC
9003 Long Run Dr.
Juneau, AK 99801
Cell/Text: 907-723-4668


---
Thanks for visiting!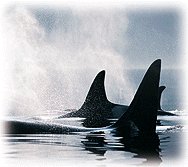 This site is designed and supported by:
SE Micro, LLC ©2021